Unimed Recife's experience in treating 1,039 patients with Covid-19
Palavras-chave:
Covid-19, Lethality, Diabetes mellitus, Obesity, Intensive Care Unit, Mechanical Ventilation
Resumo
Objective
To describe the features related to patients with Covid-19 admitted to Unimed Recife hospitals, Recife, Brazil, evaluating demographic data, lethality, use of a mechanical ventilator, presence of associated diseases, the need to use the ICU, among other aspects related to the prognosis of these patients.
Method
Data were collected from the DRG Brazil health management platform, including the period from March 16, 2020, when the first patient with Covid-19 was admitted to the Hospital da Unimed III, until January 31, 2021. All patients admitted to one of the three hospitals of Unimed Recife - Hospital Unimed Recife I, Hospital Unimed Recife III, and Hospital Geral Unimed Recife – were included in the study. In the same period, we evaluated the number of patients with Covid-19 or suspected Covid-19 who were seen in the emergency room at Hospital Unimed Recife III.
Results
One hundred twenty-six thousand five hundred fifty-three patients were seen in the Emergency Unit of Hospital Unimed Recife III in the period between March 26, 2020, and January 31, 2021; of those 126,553 patients seen in the emergency 39,340 (31.09%) patients were diagnosed with having Covid-19 or suspected of Covid-19. In the 10-month period, 1,039 patients with Covid-19 were hospitalized, 61% with hypertension, 31.1% with SARS, 30.0% with diabetes, and 9.9% were obese. The average hospital stay was 11.2 days. 342/1,039 (32.9%) patients were admitted to the ICU, and 57.9% of them had mechanical ventilation. The overall lethality was 13.76% (143 deaths/1,039 inpatients). An increase in lethality by Covid-19 was associated with increased age. Lethality in the first period of the Covid-19 pandemic was significantly higher when compared to the last 5 months of the pandemic
(17.6% versus 9.7%). Obesity significantly increased lethality in patients with Covid-19 [120 deaths/1,016 non-obese patients (11.8%) versus 23 deaths/103 obese patients (22.3%), OR 2.15 (1.30 - 3.50), p = 0.005)].
Conclusion
We conclude that Covid-19 is a disease with a poor prognosis, especially in the elderly and obese patients. In the second 5-month period of the Covid-19 pandemic, we noticed a significant reduction in lethality by Covid-19 in hospitalized patients. Covid-19 is a new disease and the mechanism by which the viruses multiply or how the pathophysiological process occurs in the infected organism are still barely understood.
Downloads
Não há dados estatísticos.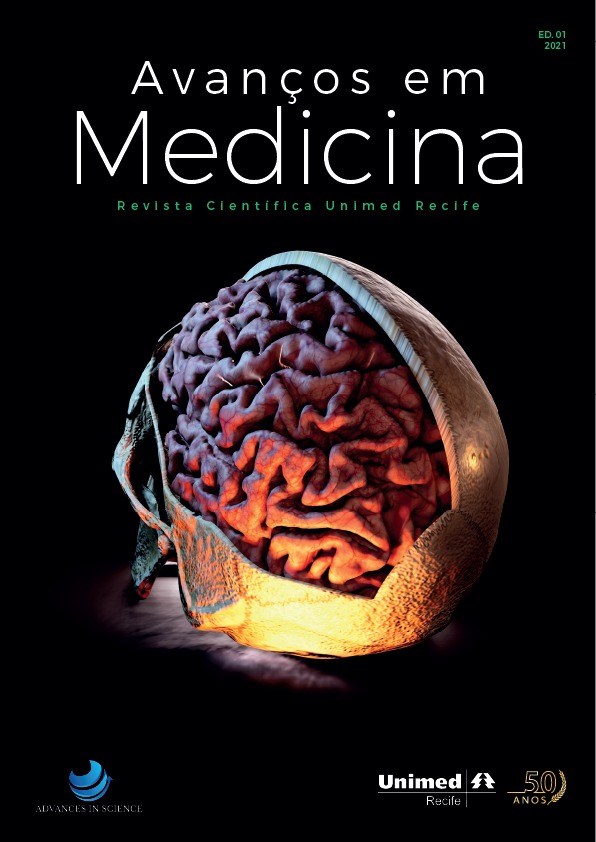 Downloads
Como Citar
1.
Valença MM, Fonseca MMRFF, Branco CA, Santos AMG, Oliveira A, Nunes DF, Araújo ACCC de, Cruz F. Unimed Recife's experience in treating 1,039 patients with Covid-19. am [Internet]. 31º de março de 2021 [citado 4º de agosto de 2021];1(1):12-7. Disponível em: https://jornalavancosmedicina.com/index.php/am/article/view/21
Licença
Copyright (c) 2021 Marcelo Moraes Valença, Martha Maria Romeiro Figueiroa F. Fonseca, Cátia Arcuri Branco, Alex Maurício Garcia Santos, Antonio Oliveira, Danilo Ferreira Nunes, Ana Carolina Chiappetta Correia de Araújo, Fernando Cruz
Este trabalho está licenciado sob uma licença
Creative Commons Attribution 4.0 International License
.